Since 1999
Full Industry Services
Advocacy
Compliance
Regulation
Commerce
January 2018
North Carolina Super Lawyers Magazine calls Rod Kight "The State's Biggest Cannabis Advocate"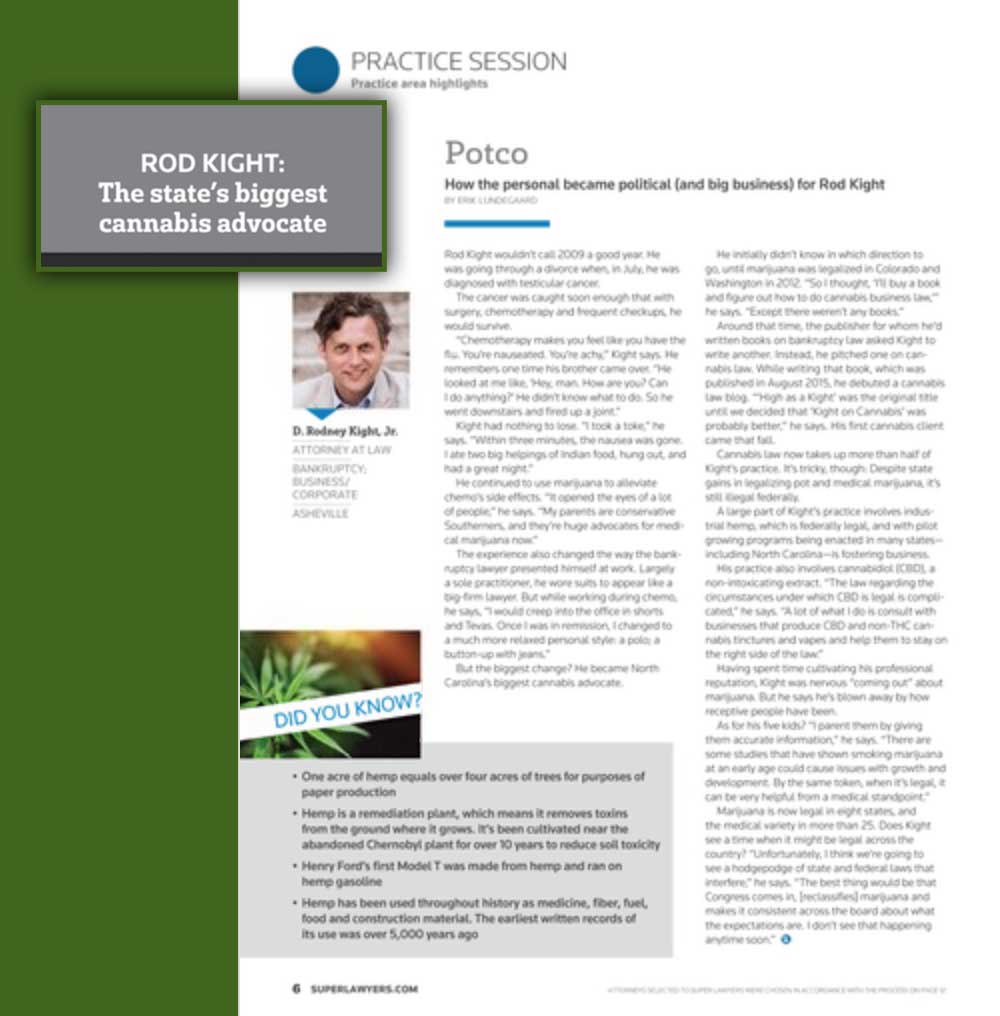 Reliable. Effective. Cutting Edge.
Kight Law Office represents clients in the cannabis industry throughout the United States and the world. We maintain a network of legal relationships to ensure that client matters are handled timely and that we have the necessary licensure and local knowledge to provide quality representation, regardless of the location of the client or legal matter.
The cannabis industry is rapidly evolving. The laws governing it are constantly changing. Attorney Rod Kight dedicates a significant amount of his time to researching, writing, and speaking about cannabis law in order to ensure that his clients have the best and most current legal advice. Rod welcomes opportunities to find solutions to the unique and challenging legal issues his clients face in this novel and emerging area of the law.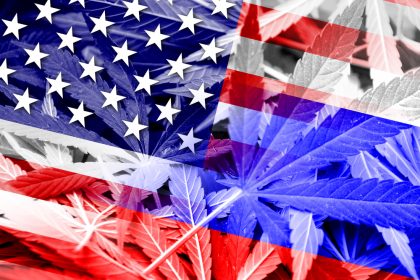 Jon Stewart, the former late night TV personality and host of The Daily Show, once quipped: "For America's State Legislatures, the arc of the moral universe bends not toward justice, but backwards and up their own asses."
Rod Kight

Author | Attorney | Advocate
You and your business are going to do great things. You should have a great lawyer to guide you. A recognized industry leader, Rod is an award winning attorney, selected as outstanding among his peers by North Carolina Super Lawyers, Business North Carolina Legal Elite, and Best Lawyers in America. Rod holds an AV Preeminent Rating by Martindale Hubbell.
Rod is passionate about the cannabis industry, from hemp to medical and adult-use marijuana. He wants his clients to thrive and personally handles every client file. Rod guides and advocates for his clients as they face the unique and evolving legal issues affecting the industry. 
We are among the most experienced and knowledgeable firms in the cannabis industry.  Full stop.