Rod Discusses USDA Hemp Regulation with New Frontier Data (Video)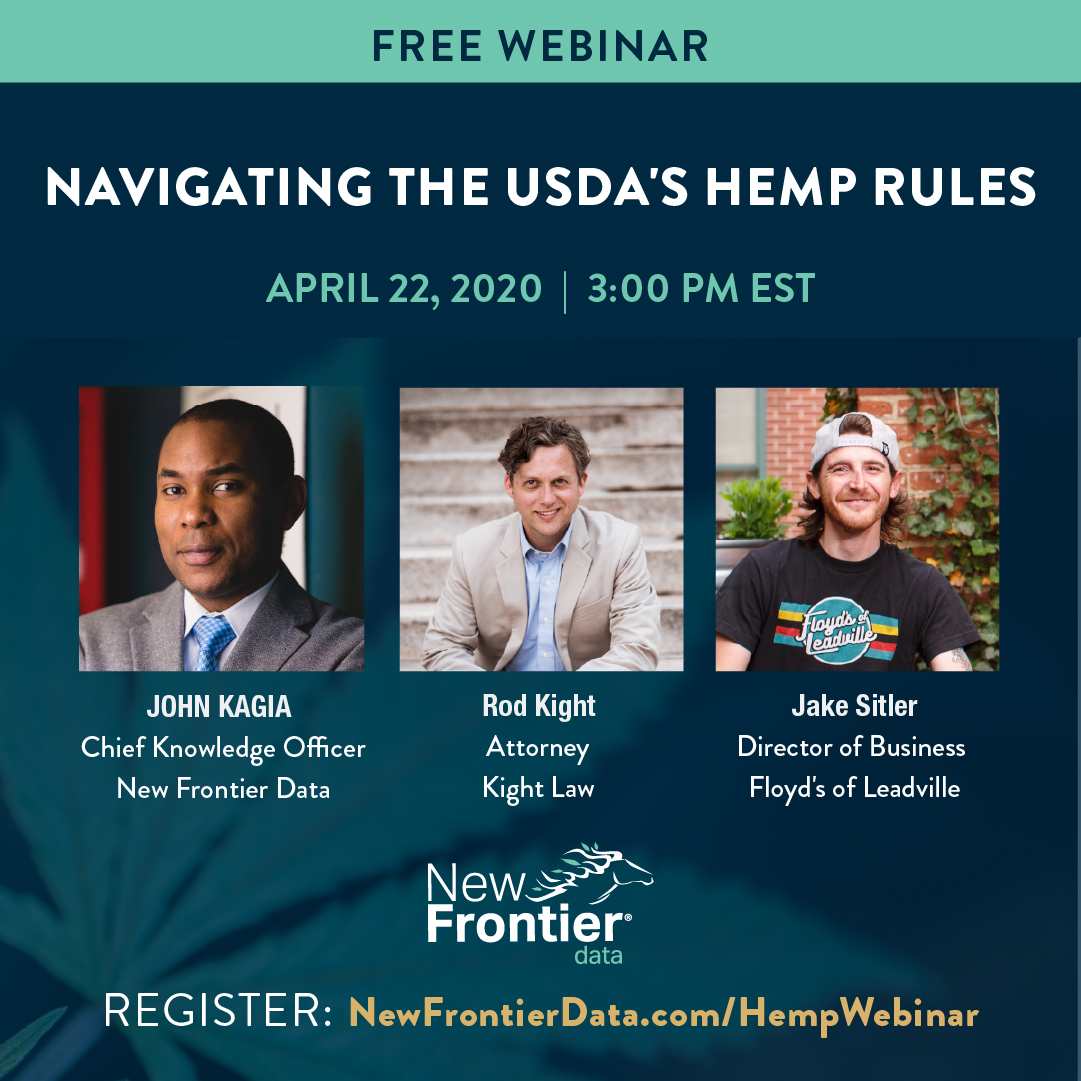 I had a great time discussing the USDA's hemp regulations with John Kagia and Jake Sitler on April 22, 2020. The webinar was hosted by New Frontier Data. You can watch it here:
April 17, 2020. Updated May 8, 2020
Rod Kight is an international cannabis and hemp attorney who represents businesses throughout the industry. Additionally, he speaks at cannabis conferences, drafts and presents cannabis legislation to foreign governments, is regularly quoted on cannabis matters in the media, and maintains the Kight on Cannabis legal blog, where he discusses legal issues affecting the cannabis industry. Rod also has extensive experience representing clients through periods of financial distress. You can contact him here.